Find a provider
Amanda Barone,
R.Ac.
Acupuncturist

Woman

Rated 4.6 out of 5 stars. 67 rating(s).

Less than $80 per visit
Description
Amanda Barone is a Registered Acupuncturist with the College of Traditional Chinese Medicine Practitioner's and Acupuncturists of Ontario. Growing up as a competitive figure skater lead her to have a constant fascination with the human body and how it functions. This inspired her to enroll in the Kinesiology and Health Sciences program at York University. Upon graduation, she continued her studies at the Toronto School of Traditional Chinese Medicine (TSTCM) and graduated with a Diploma in Acupuncture. 
Amanda has a special interest in treating infertility and pregnancy wellness.
Conditions
Allergies
Anxiety
Arthritis
Back pain
Bladder dysfunction
Chronic fatigue
Common Cold
Constipation
Depression
Diarrhea
Facial palsy
Gastritis
Gastro-intestinal Disorders
Headaches
Indigestion
Infertility
Injuries
Insomnia
Joint pain
Leg pain
Migraines
Nausea & vomiting
Neck pain
Sciatica
Shoulder pain
Spasms
Sports injuries
Sprains
Stress
Wrist pain
Services
Acupuncture
Cupping therapy
Traditional chinese medicine
Clientele
Adults (18+)​
Seniors (65+)​
Teens (13-17)​
Professional designations
Registered Acupuncturist (R.Ac.)
Education
York University - B.Sc Kinesiology and Health Science
Toronto School of Traditional Chinese Medicine - Acupuncture Diploma
McMaster University - Medical Acupuncture Certificate
Professional associations
CTCMPAO - College of Traditional Chinese Medicine Practitioners and Acupuncturists of Ontario
CKO - College of Kinesiologists of Ontario
CFAS - Canadian Fertility and Andrology Society
OKA - Ontario Kinesiology Association
TCMO - Traditional Chinese Medicine Ontario
Facility Information
HHC Holistic Healthcare Centre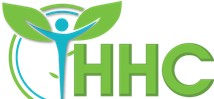 Summary
At HHC Centre, we believe that better physical and mental health is within everybody's reach. Unlike your family doctor, who you only see when something is wrong, we encourage you to come and see us whether you are sick or healthy. Although our practitioners all have different specialties, we work together as a team to help you and your family accomplish optimal health.

Give us a call to see how we can help you achieve your health and wellness goals.
Services & supplies
Acupuncture
Body composition analysis
Cupping therapy
Deep tissue massage
Foot reflexology
Health promotion
Lifestyle counselling
Marital counselling
Marriage and family therapy
Naturopathic remedies
Pain and chronic disease management
Sports massage
Traditional chinese medicine
Wellness massage
Amenities
Close to public transit
Free parking
Free Wi-Fi


2174 Major Mackenzie Dr., Maple, ON L6A 3Y8